Krujë
---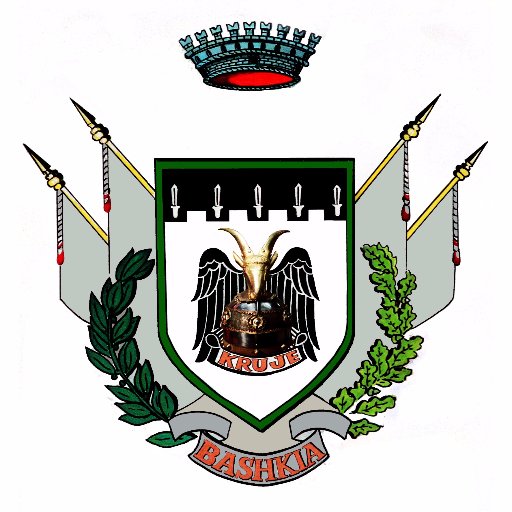 Located just 20 miles northwest of Albania's capital Tirana, the historic town of Kruja lies nestled in the foothills of a stunning mountain of the same name. The name of the city is related to the Albanian word kroi meaning "fountain". Kruja's other attractions include its medieval castle, the site of national Albania hero Gjergj Kastrioti Skanderbeg's legendary battle against the Ottoman Turks, and the Skanderbeg Museum; an institution dedicated to chronicling and honoring his life.
Due to its location on the mountain, there are perfect views down to Albania's central plain and until Durrës. Kruja was the place from where national hero Gjergji Skënderbeu led his Albanian uprising against the Ottomans.
Krujë is found at an altitude of 600 m (1,969 ft) on the foot of Mount Krujë (Albanian: Mali i Krujës) of the Krujë Gorge, while south and west of the town is found the plain of the Ishëm River.[13] The town is located in the northern part of the outer Albanides tectonic unit, which consists of anticlines of Mesozoic carbonate platforms. The administrative center of the municipality is the town of Krujë, but it also includes the villages of Barkanesh, Brre and Picerragë. The closest cities to Krujë are Tiranë and Durrës at a distance of 20 and 37 km respectively.
The municipality was formed at the 2015 local government reform by the merger of the former municipalities Bubq, Cudhi, Fushë-Krujë, Krujë, Nikël and Kodër-Thumanë, that became municipal units. The seat of the municipality is the town Krujë. The total population of Krujë is 59,814 (2011 census), in a total area of 339.02 km2 .[22]The population of the former municipality at the 2011 census was 11,721.