In 2016 BCC Film Fund supported 3 co-productions that were filmed in the region of the municipalities part of the co-operation.
---
The Pain Remains(2015), 13 minutes, short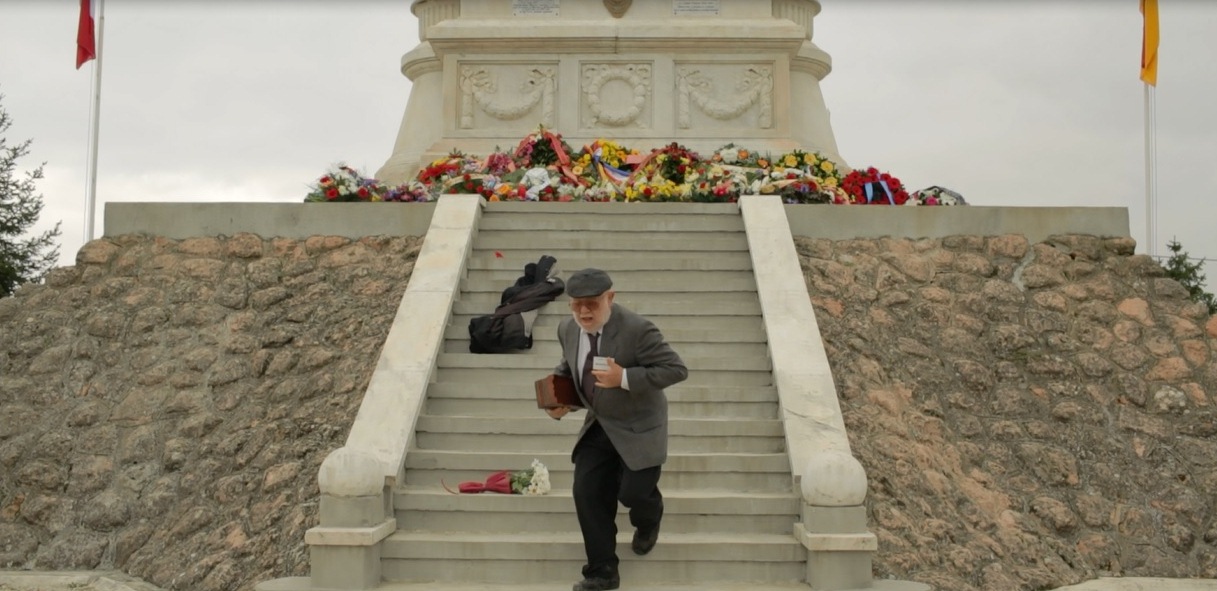 The short "The pain remains", directed by Vladimir Talevski, a co-production between France and Macedonia, which was shot in Bitola, Mariovo and in France (2016) was supported in the first call for funding (deadline 15th of February 2016). The project was chosen out of 7 submitted feature films, one documentary film and 4 shorts.
Director: Vladimir Taleski
Writer: Vladimir Taleski
Cast: Kole Angelovski as Jean Batiste Valerie, Dimitar Gjorgjievski as young Jean Batiste Valerie
Producer: Dimitar Nikolov
Production: CutAway
Co-producers: Quasar, ARS Digital studio
Music: Marjan Necak
Director of photography: Robert Jankuloski
Assistant Editor: Biljana Micevska
Screen Writer: Vladimir Taleski
Costume Designer: Eli Hristovska
Make up: Dilbera Atanasova
Production Managers: Vladimir Stojcevski, Goran Stoiljkovic, Nikola Matoski
First Director Assistant: Vesna Ristovska
Sound Designer: Darko Spasovski
Sound Engineer: Braco Zafirovski
Visual Effects: Krste Gospodinovski
Extra's: Viktor Stojovski, Simon Sekulovski, Filip Nikolovski, Zlatko Markovski, Daniel Velevski, Miroslav Boshevski
Set Engineer: Petar Trajchevski
Photographer: Kosta Dupcinov
Photographers' Assistants: Toni Stojanovski, Aleksandar Jonacic, Vlatko Dzikoski, Filip Jordanov
Set Dresser: Kiril Vicorovski, Josif Janev
Equipment: Boshko Stolic
Account: Kiril Gjozev